Project 1 - King Fahad Medical City
Riyadh KSA
The Main Hospital is a 181-bed hospital with specialty clinics for diagnosing and treating diseases. The rehabilitation Hospital is a 92-bed hospital offering multiple levels of care, including inpatient, day rehabilitation, and outpatients' services, a 224-bed Children Specialized Hospital and a 120-bed Women Specialized Hospital. In addition to the hospitals, King Fahad Medical City has 17 fully-equipped main operation rooms and supports the largest number of Intensive Care Beds in the region. Total bed space is currently 1,200.
We conducted specialized bio-aerosol pathogen sampling in several locations of the facility and set a plan to implement The M3 System into the facility.
Project 2 - Azim Group Textiles
Bangladesh
The Azim Group is a multi-national holding company based in Bangladesh. They have been involved in the RMG, Ready Made Goods, and garment manufacturing sector since its inception in Bangladesh in the early 1980s. Today, Azim Group has about 20 manufacturing units in both the cities of Dhaka and Chittagong, with over 26,000 employees and serves clientele worldwide.
GICC LLC was called in because of our specialized garment industry expertise in measuring, monitoring and controlling biological contaminants affecting products for shipment worldwide. A complete supply chain assessment was conducted from thread manufacture, to dying, weaving, shipment to factories for production, the factories themselves and post production shipping worldwide.
Extensive testing and monitoring of shipment conditions during the ocean voyage to the final destination resulted in a specific protocol to reduce and/or eliminate the problems. One USA based client reported a yearly saving in excess of US $2.5 million on lost goods.
Project 3 - Food Lion Grocery Chain
Salisbury, N.C.
Food Lion, based in Salisbury, N.C., since 1957, operates more than 1,100 grocery stores in 10 Southeastern and Mid-Atlantic states. When the corporate headquarters was undergoing renovation GICC LLC was called in to identify and quantify some visible pathogen growth in different locations. Employees were transferred to portable offices during the renovation process and our assessment and protocol helped to speed up work and see that it was completed in such a manner as to provide a safe and healthy working environment for all employees.
Project 4 - Warren Wilson College
Asheville, N.C.
Warren Wilson is the country's only liberal arts college with a national student body and integrated work and service programs. Through a blend of strong academics, work and service called the Triad, students graduate not only with a rigorous liberal arts education, but also with skills such as problem-solving and team leadership that equips them for life. It's an innovative approach to a well-rounded education that has stood the test of time.
GICC LLC has conducted numerous biological assessments as building have been constructed, renovated and repaired. The goal has always been to ensure that all students, faculty and visitors have the safest, healthiest environment in which to spend their academic time.
Project 5 - Mission Health Care
Asheville, N.C.
Mission Health, based in Asheville, North Carolina, is the state's sixth-largest health system in western North Carolina. Its medical staff consists of more than 1,000 physicians and is certified in more than 50 medical specialties and sub-specialties.
When fungal contamination was found in The Wound Care Center due to unexpected water damage GICC LLC was called in to identify and quantify the damage and construct a protocol for remediation. Laboratory tests and analysis was prioritized. Working with one of the region's premier remediation contractors, crews came in on Friday afternoon and worked non-stop and the clinic was back in operation on Monday morning at the regular scheduled time.
GICC LLC's ability to access specialized laboratory services 24/7/365 is what allowed clinic operation to get back on track and critical care rendered to patients. GICC LLC has conducted numerous projects on the campus of the hospital over the years and each one was finshed on time, under budget and with complete success.
Project 6 - Lucky Eagle Casino
Redmond, Washington
Lucky Eagle is owned and operated by the Chehalis Tribe.
Lucky Eagle Casino & Hotel features more than 1,300 of the latest slots – plus blackjack, keno, craps, bingo, roulette, pull tabs, and more. The warm and inviting 170-room hotel is connected to the casino and features a Starbucks®, a slot room with 86 games, and nicely appointed rooms and suites.
The Casino had a system installed to abate smoke odors and airborne pathogens. The system had some operational issues as well as product use issues. Help was sought from GICC LLC Corporate Headquarters. With our diverse background in pathogen control, contamination assessment as well as building Mechanical Systems Engineering we were able to make suggested system design changes. In addition we provided a totally organic, non-toxic, chemical-, drug- and alcohol-free product that is effective against airborne pathogens plus completely eliminated harmful smoke odors.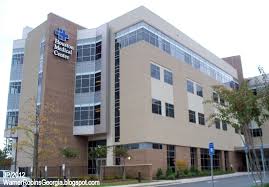 Project 7 - Houston Healthcare
Warner Robins, GA
What began as one community hospital has evolved over the past 50 years into a healthcare system consisting of seven separate entities serving an amazing 300,000 people every year. With two fully accredited acute care medical facilities with a combined capacity of 282 beds, Houston Healthcare is able to offer an array of healthcare services using advanced technology.
When one of the clinics suffered extensive storm water damage GICC LLC was called in to assess the environmental issues the storm produced. We quickly identified and quantified fungal, bacterial and viral issues through laboratory testing. A comprehensive protocol was constructed that once implemented, resulted in a fully safe, healthy and operational facility.
Project 8 - Corporate Jet
Hilton Head Island, SC
Our expertise extends to the transportation industry. With a full understanding of aviation including private as well as commercial airliners and their environmental systems we are able to measure, manage and monitor interior cabin conditions to provide safe and healthy traveling experiences. That expertise extends all the way to the passenger terminals as well.
When one of the founders of a private charitable foundation felt some respiratory issues after several flights on the foundation Cessna Citation II we were called in to do a thorough assessment to identify and quantify any potential pathogens and/or toxins causing the problem. This particular person has chemical sensitivities which required our special expertise and that of our laboratory to properly and positively provide an organic solution.
Our expertise working with the airline industry and our knowledge of environmental sampling, testing and protocols allowed a quick resolution of the problem. From small private and corporate airlines to commercial global carriers GICC LLC is your source for expert problem analysis and resolution.
Project 9 - Trident Medical
South Carolina
Trident Medical Center is a 313-bed major medical center providing a comprehensive range of services and specialties including a 24-hour emergency room with a Level II Trauma Center. The hospital's specialty services include an award-winning Heart Center; the South Carolina Institute for Robotic Surgery; the Trident Breast Care Center; and the Joseph M. Still Burn Clinic, the region's only outpatient burn clinic offering services to patients of all ages. Trident Medical Center offers Critical Care Services and 24/7 hospitalist and programs. For more than 40 years, Trident Medical Center has proudly served patients and families in Berkeley, Charleston and Dorchester Counties, South Carolina, USA.
Accreditations at a Glance:
• Joint Commission Accredited Chest Pain Center
• Joint Commission Certified Stroke Center
• Joint Commission Certified, Advanced Heart Failure
• Joint Commission Certified, Total Hip & Knee Replacement
• Joint Commission Certified, Advanced Diabetes
• Joint Commission Top Hospital for Quality Performance
• American College of Surgeons Accredited
• American Heart Association, Get with the Guidelines:

Gold Plus, Heart Failure
Gold, AMI
Bronze, Stroke
Trident Medical Center's mission statement is:
"We create a caring environment where healing occurs."
It takes a dedicated staff with superior skills, ethics, dedication and commitment to every facet of providing a safe environment in which that can happen. Our part in all of this is to identify and quantify potential pathogen issues and make recommendations for eradication before they can become a causal agent of patient, staff or visitor harm. We provide complete building assessments through application of our US Patent and Trademark Office recognized "M3 System."Read about in on our web site.
Project 10 - GICC LLC Enhances Nigerian Maize Harvest
Nigeria
Working closely with Shonga F.H. Nigeria LTD, GICC LLC conducted extensive pathogen testing to identify, quantify and establish a means of crop protection and enhancement. GICC LLC specified and utilized its proprietary organic, anti-pathogenic solution to combat "army worm" and "stem borer" insects posing a serious challenge to Maize production. Prior use chemical based products required multiple applications, yielded less than acceptable results and left environmental damage. Path-Away Plant Protectant® developed by GICC LLC provided rejuvenation of already infested leaves after a single week. Overall plant performance improved substantially. With everyone in the food related industry trying to go "organic" the Path-Away® product line, which is organic, is believed to have an edge in control of insect pests, thereby increasing yield and famer profitability. Path-Away Plant Protectant® With Growth Enhancer has been recommended to Nigerian farmers because of its effectiveness, environmental safety, ease of use and its overall performance.
Project 11 - Colleton Medical Center
Walterboro, SC
Located in the heart of Walterboro, Colleton Medical Center (CMC) has a longstanding history as a leader in the community with a commitment to patient-centered care. CMC is an HCA facility, with 135 beds, offering both inpatient and outpatient medical services, as well as 24/7 Emergency Care for adults and children. Named a Top Performer on Key Quality Measures by The Joint Commission for four consecutive years, CMC ranks in the top 15 percent of U.S. hospitals for quality care. Committed to quality services and compassionate care, CMC continues to expand and advance to meet the needs of a growing community.
When a potential pathogen issue was raised internally Colleton Medical center called Global Infection Control Consultants LLC to identify and quantify any issues that could affect patients, staff and visitors. A professional pathogen matrix audit was conducted and remedies recommended to keep everyone safe and healthy.
Project 12 - Summerville Medical Center
Summerville, SC
Summerville Medical Center is a 124-bed, acute-care hospital with a 24-hour emergency room and comprehensive medical services. The facility enjoys an enviable reputation for its cardiac services, pediatrics and women's services, including "home-like" birthing suites. Surgical services offered include orthopedic, reflux, robotic and weight loss surgeries. Trident Health has earned recognition as a leader in the delivery of healthcare in the Lowcountry.
Accreditations at a Glance:
• Joint Commission Accredited Chest Pain Center
• Joint Commission Certified Stroke Center
• Joint Commission Certified, Advanced Heart Failure
• Joint Commission Certified, Total Hip & Knee Replacement
• Joint Commission Certified, Advanced Diabetes
• Joint Commission Top Hospital for Quality Performance
• American College of Surgeons Accredited
• Metabolic and Bariatric Surgery Accreditation
• Quality Improvement Program
• American Heart Association, Get with the Guidelines:

o Gold Plus, Heart Failure
o Gold, AMI
o Bronze, Stroke